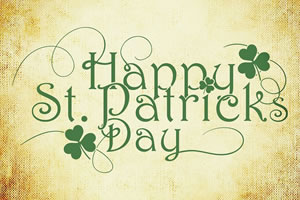 St Patrick's Day Perth is all about painting the city of Perth green. With so many great Perth venues that are Irish or theme an Irish event for this special day. So it okay that if you are not Irish then pretend to be for this fabulous fun Paddys day! Tune up your Irish voice with your best "to be sure"! And make sure your Irish jig dancing is up to speed as many Irish bands belt out the tunes at pubs and clubs.
Perth has a large Irish community that enjoys the celebration of St Patrick's Day every year at a Paddy's Day themed event or one of the Irish hotels or restaurants in Perth and it's suburbs. Here are a few ideas on some of the Irish Paddy's Day events to be part of in Perth. Meet up with friends and join in the fun of a few St Patrick's Day ideas for a great time. All the best for the Irish green events and ideas in Perth!
St Patrick's Day Perth Ideas
Get out and about this 17th March in Perth and get in the spirit of this cultural day of Irish celebration. Even the Swan River may look a little Green on Paddy's Day. We hope you like these ideas.
Ideas for Celebrating St Patrick's Day in Perth
Looking to embrace your Irish roots by joining in the festivities this St Patrick's Day in Perth? Check out our quick guide for some of the best locations along the Swan River for St Patrick's Day.
| LOCATION | VENUE | EVENT | COMMENTS |
| --- | --- | --- | --- |
| Northbridge | Rosie O'Gradys | St Patricks Day party | Live entertainment and Irish fun assured at this Northbridge icon of over 25 years. |
| Guildford | The Woodbridge Hotel | St Pats Day | Irish bands and plenty of celebration refreshments. If you are Irish or Non Irish you are going to get into the swing of the fun. |
| Subiaco | The Irish Club | St Pats Day celebrations | Full Irish St Patricks Day celebrations for all. Hosted by the Irish Club of Western Australia. Breakfast, Lunch and Dinner options but be quick! |
| Joondalup | Paddy Malones | Paddys Day party | Great food and drinks and entertainment that only Paddy knows to put on! |
| Subiaco | Paddy Maguires | St Paddy's Day | Irish pub with all the Irish trimmings of green fun. Get in the green spirit this 17th March and come for some fun. |
| Leederville | J.B. O'Reillys | Paddys Day dining | Come for the refreshments. Come for the Irish Celebrations. Or come for the great Irish food in the restaurant. It's going to be a whole lot of Irish fun. |
| Leederville | Fibber McGee's | Paddys Day fun | Great food and fun. Celebrate St Pats Day in the green. Pub and steakhouse restaurant. |
| Langley | Fenians Irish Pub | St Pats Green Fun | As part of the Novotel Perth this Irish themed pub is great fun and come Paddy's Day people will be green with envy! |
| Wannanup | Friar Tuck's | Paddys Day Dining | Great Mandurah Irish restaurant and pub. Good food and live entertainment come Paddys Day! |
| Perth | Durty Nelly's Irish Pub | Paddys Day Food and Drinks | Celebrate in Irish style this St Pats Day. Great restaurant and refreshments in the Bar in Perth CBD. |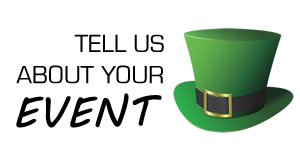 More St Patrick's Day ideas
If you are not particularly into the rowdy bar scene then why not drift off to the WA coast and go looking for four leaf clovers! And don't forget that green vest, big green top hat, bow tie, high white socks and little crock pot! Go on get into St Pats Day Perth!
More Big Days for Perth
The Big Days keep coming this Autumn and after St Pats Day is Easter including Good Friday. The next Big Days on the calendar are Good Friday and "Easter in Perth".