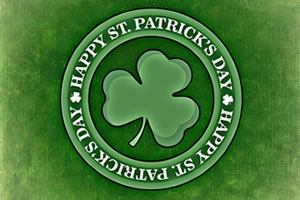 St Patrick's Day Adelaide celebrations are a key of the Big Days of Adelaide. Fine venues Irish and non-Irish partake with themed events around the national Irish day! With Adelaide having a large population with Irish heritage it makes for a fun place to be on March 17th. It's just a matter of getting some green clobber in the form of a vest or a top hat to join in the fun! Some venues just colour their beer green, but it's all about the fun of the St Pats Day ideas!
Whether it's in the Adelaide city around the action of Hindley St or down by the beach at Glenelg you'll be sure to get a few "to be sure" laughs this St Pats Day. Make sure you join in the fun looking for a four leaf clover with these St Patricks Day ideas around Adelaide. And you just might find your pot of gold!
St Patrick's Day Adelaide ideas and events
St Patrick's Day Big Irish Breaky

A great Irish venue in Adelaide with fabulous St Patrick's Day traditions. Irish Music will be playing for a Jig later. Book in early for the breakfast! So have a craic and join in all the emerald isle fun at P.J. O'Brien's!

Big Irish Breakfast: $25 ($12 for the wee ones)

Website

|

Email
More St Patrick's Day ideas
Fun is the key for St Patricks's Day in Adelaide this March 17th. It could be meeting a friend for lunch in Elder Park and having a black pudding sandwich. Or you could get a leprechaun costume and have fun running around with the kids chasing rainbows!