St Patrick's Day is a day of Irish celebrations in Australia. This day on the 17th March is also called St. Paddy's Day or Paddy's Day or Saint Pats. With celebrating parties at all the Irish hotels, pubs and restaurants in Melbourne, Sydney, Adelaide & elsewhere around Australia.
Whether it's a green Irish breakfast or a guineas pie at lunch time and a few lagers after work, it important to celebrate this great Irish day. To be sure to be sure. So c'mon on March Seventeen celebrate in Green.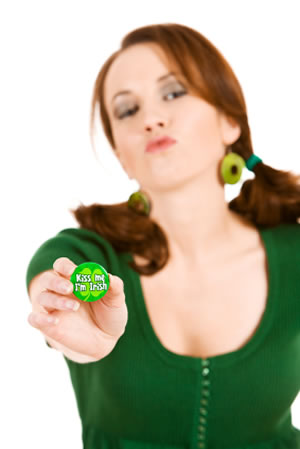 St Patrick's Day Events
Great and Green Irish Events in a capital city near you on 17th March. (Book Now).
What are the St Patrick's Day celebrations about?
While not a national holiday in Australia, St Paddy's is celebrated at Irish pubs across Australia in typical Aussie fashion: costumes and beer - and of course the infamous breakfast in a glass (Guinness). Uni students and office workers alike put any obligations on hold to head to their local pub to celebrate during a typically warm time of year in Australia.