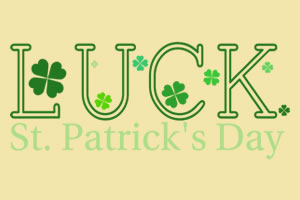 St Patrick's Day Darwin is all about participating in the heritage of the Irish national day of celebration. And if you don't want to look too deep then just get a touch of green and maybe a bit of the Irish accent. Darwin is one of Australia's smaller cities, but at the top end it still packs a punch with many tourists passing thru there is always a need for Big Days like St Pats day!
Some of the great areas of Darwin activity are down at the Port or Wharf area where we are sure you will be able to order an Irish Whisky or a Bailey's Irish Cream! Enjoy your Darwin Paddy's Day with these ideas to assist getting a little green.
St Patrick's Day Darwin ideas
NT Irish Association

St Patrick's Family Sports Day

Email
More St Patrick's Day ideas
If you are not into the idea of a big Irish breakfast with black pudding then maybe a walk down at the Port area in the evening with a progressive party from venue to venue trying to find and try what Irish items you can! Enjoy St Patrick's Day in Darwin!